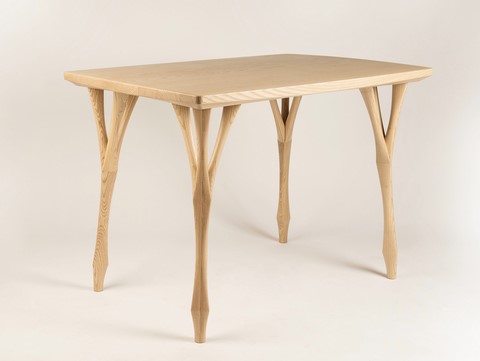 The idea that form should not be constrained by material.
Atelier MACHOT, with its craftsmanship and attention to detail, designs and creates exceptional furniture that combines refined aesthetics and functionality.
Our bold approach involves working with noble materials, giving birth to new ideas. We firmly believe that form should not be limited by the material. Each of our creations reveals itself through the sublimation of lines, liberated from the usual technical constraints. The furniture we design is true works of art that captivate the imagination and transcend conventions.
Discover our creations and be enchanted by the perfect harmony between innovative design, quality materials, and exceptional craftsmanship. We take pride in presenting a universe where art, design, and passion converge to bring to life furniture that transcends the boundaries of imagination.

A complete process to expand the possibilities.
Atelier MACHOT stands out for its original creations. From concept to fabrication, we master every step of the process. Our skills are diverse, and we are not afraid to design specific tools, including digital solutions, to bring our creations to life.
Committed to the environment, we exclusively use equipment powered by solar electricity. Our own photovoltaic field enables us to produce clean and sustainable energy, thereby reducing our ecological footprint.
With an approach focused on innovation and sustainability, we push the boundaries of what is possible to create exceptional pieces. Each creation from Atelier MACHOT is the result of craftsmanship expertise and a constant pursuit of excellence.